Northwest Georgia Metro Chapter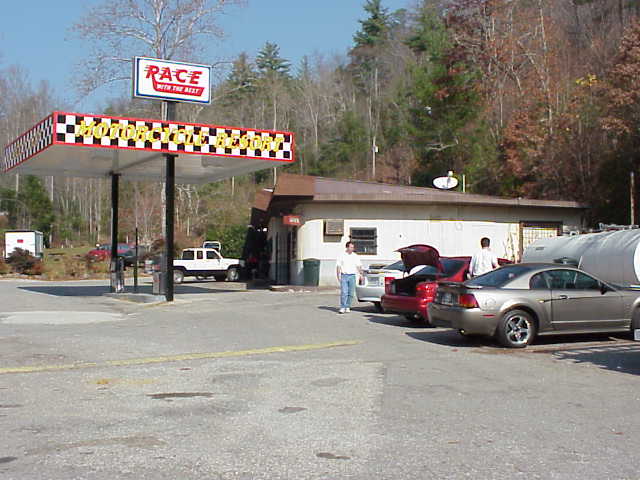 click the pic above to read about our last trip to The Tail of the Dragon
---
Future Club Events
---
March: Drag Day Event
SCMC is holding a Drag Day event at Carolina Dragway in Jackson, GA on March 16th from 11:00 AM to 5:00 PM.
Cost is $40 for non-members who sign up before 3/10/02 or $50 if you wish to join SCMC and attend the event. Cost at the gate is $50.
Email Ken if you want the form(s) to participate. Indicate if you want just the event form or membership and event forms. Rain date is 3/23.
SCMC = SVT Cobra Mustang Club. The club is open to all SVT vehicles and many members are also SVTOA members.
ken@burtsonline.net is Ken's email address.
---
April: Fun Ford Weekend - April 19th-21st
A motion was made to attend the Fun Ford Weekend at the Atlanta Dragway in Commerce, GA as a club.
Toby will check with Parkway Ford for tickets and details.
---
Atlanta Auto Show - April 24th-28th
A motion was entered to give free admission to the Atlanta Auto Show to new members signed up before the show.
This needs to be followed up on to find cost, etc.
---
May: Dyno Day
A Dyno Day is planned in May at Dynolab, Inc. in Marietta.
Cost would be approximately $50 for 3 pulls. Please let us know what
weekend would be best for you!
---
June: Road Atlanta
Dave Paul will check to find track availability at Road Atlanta in June.
Click HERE for message thread
---
July: Tennesee Aquarium Outing
SVTOA members will meet and convoy to Chattanooga and the Tennessee Aqaurium for a day of fun.
Tenn Aquarium trip includes visit to the much heralded 'Big River'
---
August: Mod Day (Garage Day)
SVTOA members will meet at a place to be determined with the idea of doing minor mods or maintenance.
---
Sept: Highlands Picnic Drive
Ride will be thru North Georgia mountains and SW North Carolina, including visit (lunch) in Highlands, NC.
Dave Welden will host/lead this ride
---
Oct: Tail of the Dragon
The infamous Tail will call those who wish to test the Dragon.
---
To join National SVTOA, please click here.


© 2002 Northwest Georgia Metro SVTOA. All rights reserved.