OleGrayCar
a couple of quick WindowsMedia .mpg movies
2x 6000 + 1x 5500 RPM...................from the inside
(12/25/01)
low-speed fly-by (100 MPH)
(12/25/01)
click here for a few new pics................
(07/05/02)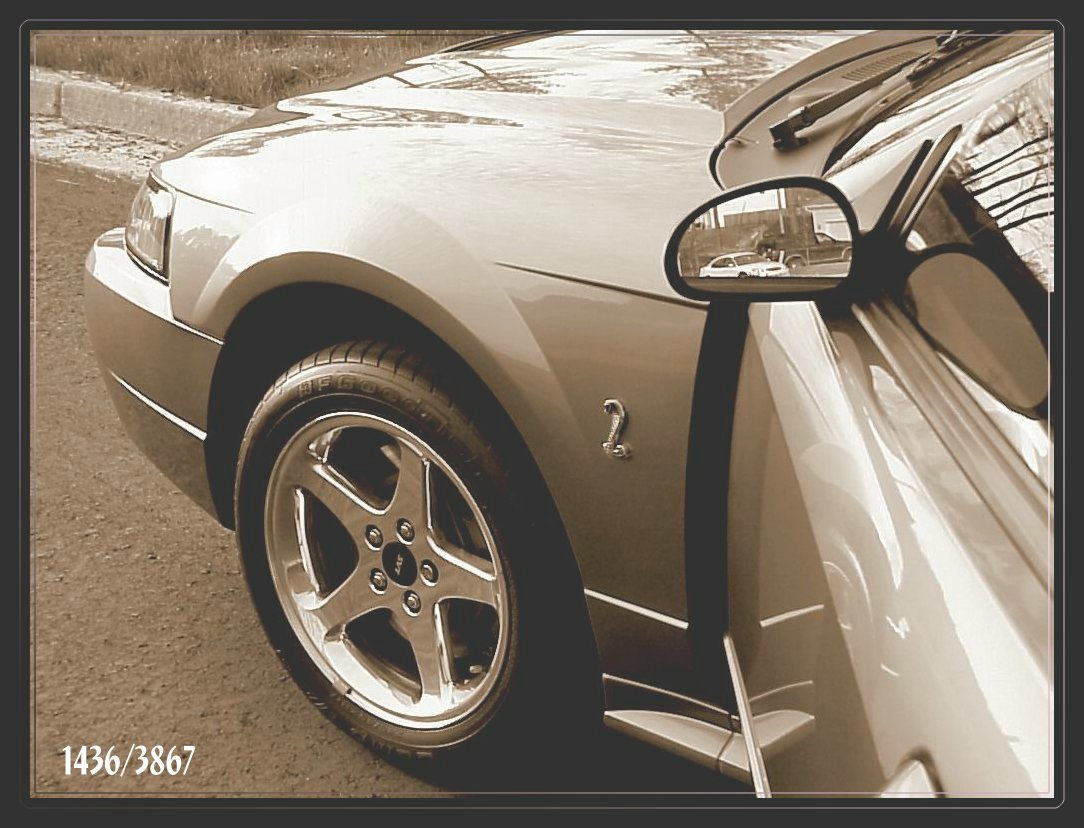 2001 Cobra Coupe #1436
#1436/3867
Mineral Gray Clearcoat with Dark Charcoal Interior (1 of 514 )
Date of Vehicle Assembly: June 06, 2001
Date of Owner Purchase: July 04, 2001
Selling Dealer: Jim Tidwell's World Ford ~ Kennesaw, Ga.



---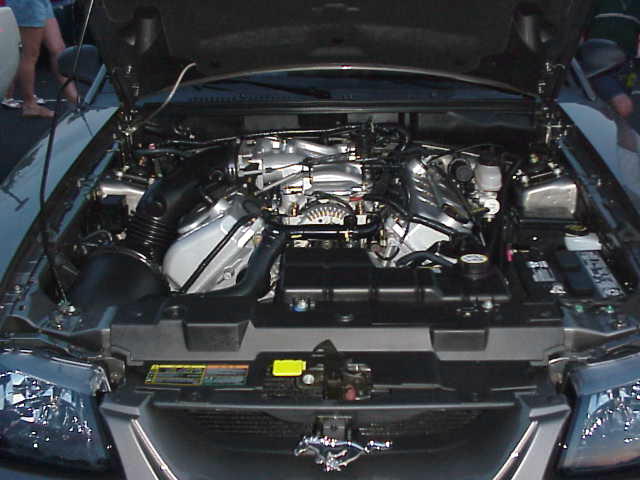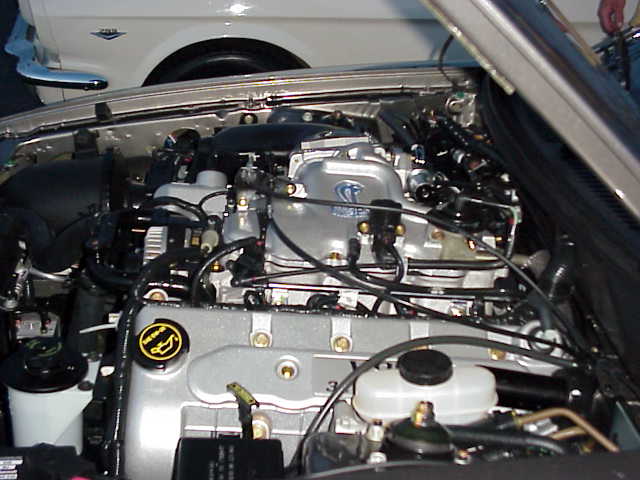 32 Valve 4.6 litre (281 c.i.d.) DOHC modular motor
aluminum heads, intake & block
Tremec T3650 / 5 speed
9.85:1 factory compression

272 rwhp (6000 rpm) - 270 ft/lbs torque ~ factory specs @ rear wheel*
*- numbers shown assume 15% drivetrain loss on 320 flywheel hp & 317 ft/lbs torque per SAE std. specs.



---
DYNO SHEET
MAY 4th,2002
Numbers shown below were recorded in mostly overcast conditions, 70 degrees, 81% relative humidity, barometric pressure 29.90
Pulls performed on DynoJet at Team Ford ~ Marietta, GA by Aric Carrion
299.0 rwhp (5000 rpm) - 305.1 ft/lbs torque (4700 rpm) ~ actual measured specs
Pull baseline #'s were made with the following mods:
C&L 80mm Mass Air
DiabloSport 4 bank chip
Steeda Underdrive pulleys
K&N Filter
(thru absolutely 100% bone-stock factory exhaust system.)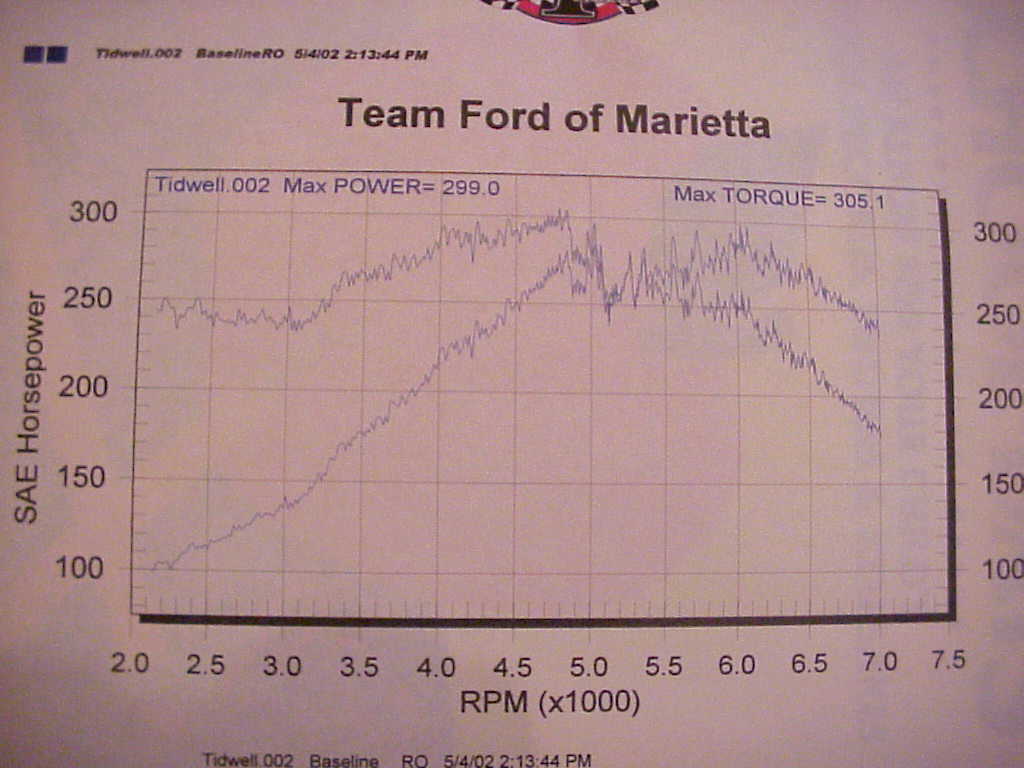 ---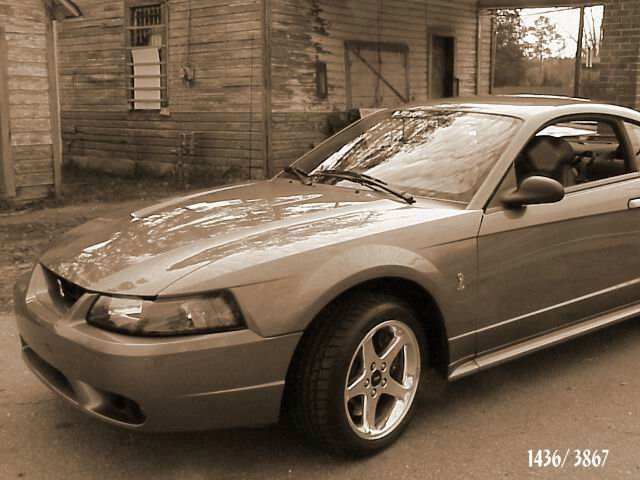 current list of modifications:


Cobra OEM logo floor mats
Cobra Grille Insert
air silencer assembly removed
---
Service History
Date of Service

Work performed by:
Nature of Work
Odometer mileage reading
July 13, 2001
Valvoline
Cobb Parkway
Kennesaw, Georgia
initial oil & filter change performed
(total drain with clean quart poured through empty block)
500
August 29, 2001
Valvoline
Cobb Parkway
Kennesaw, Georgia
second oil & filter change
3500
December 27, 2001
Valvoline
Cobb Parkway
Kennesaw, Georgia
third oil & filter change
6500

February 27, 2002

Parkway Ford
Adairsville, Georgia
added
DiabloSport chip
6900

March 13, 2002

Parkway Ford
Adairsville, Georgia

added
C&L 80mm Mass Air System
Steeda Underdrive pullies
Steeda TriAx Shifter

7300

May 03, 2001

Blackmon Racing
Enterprises
Kennesaw, GA

4th oil & filter change
(Motorcraft 5w20 Synthetic Blend Oil & 820-S filter)

8240

July 03, 2002

Team Ford
Marietta, GA

install new EEC-V, FMS aluminum driveshaft

9680
---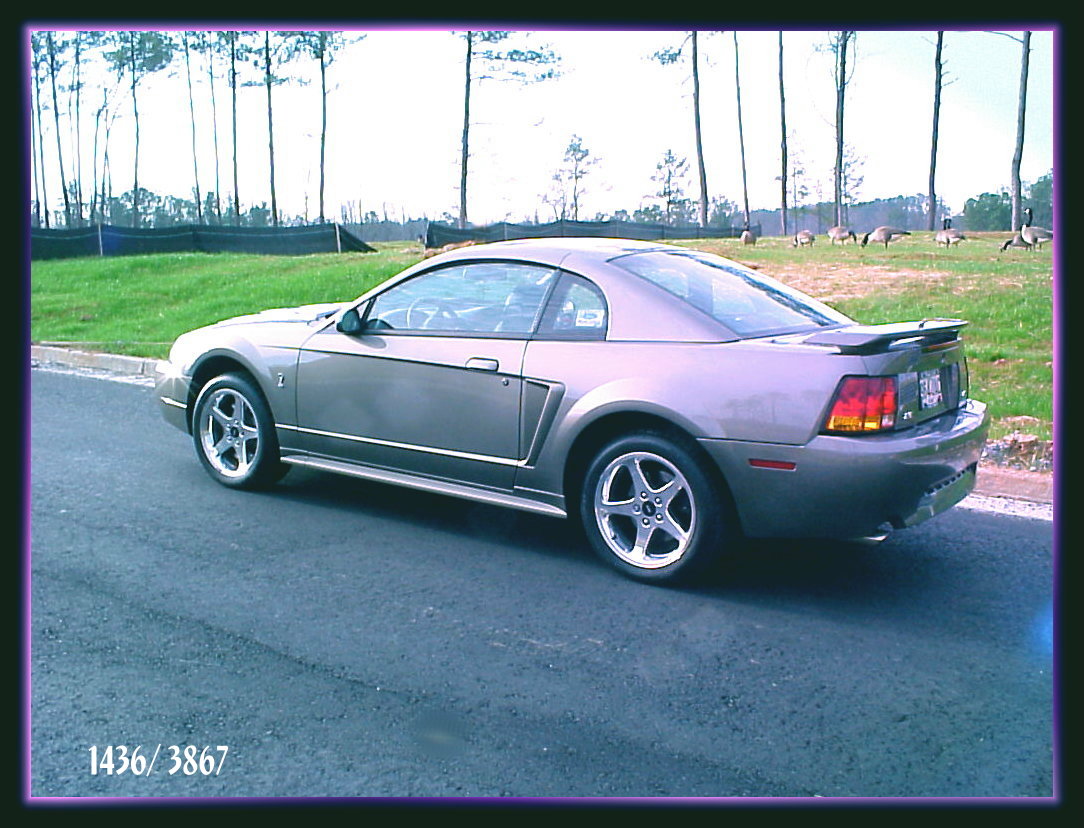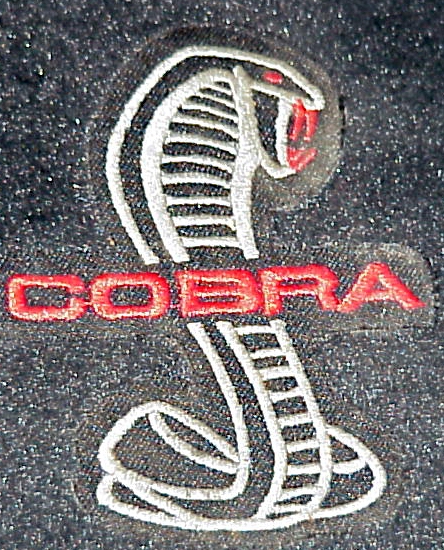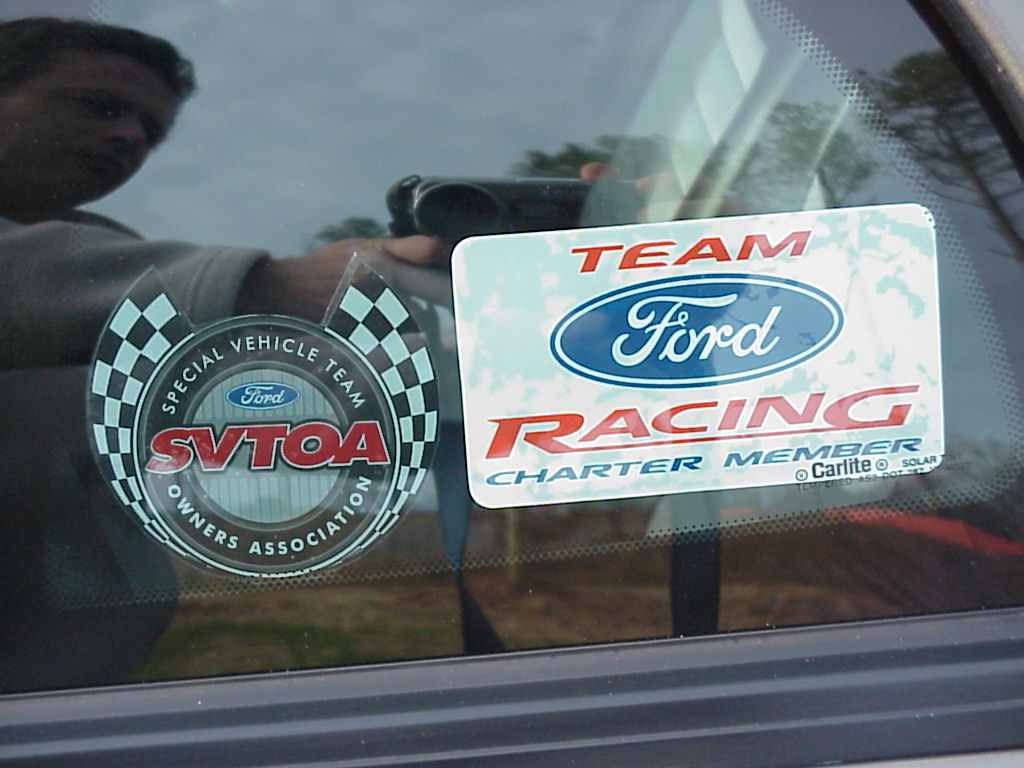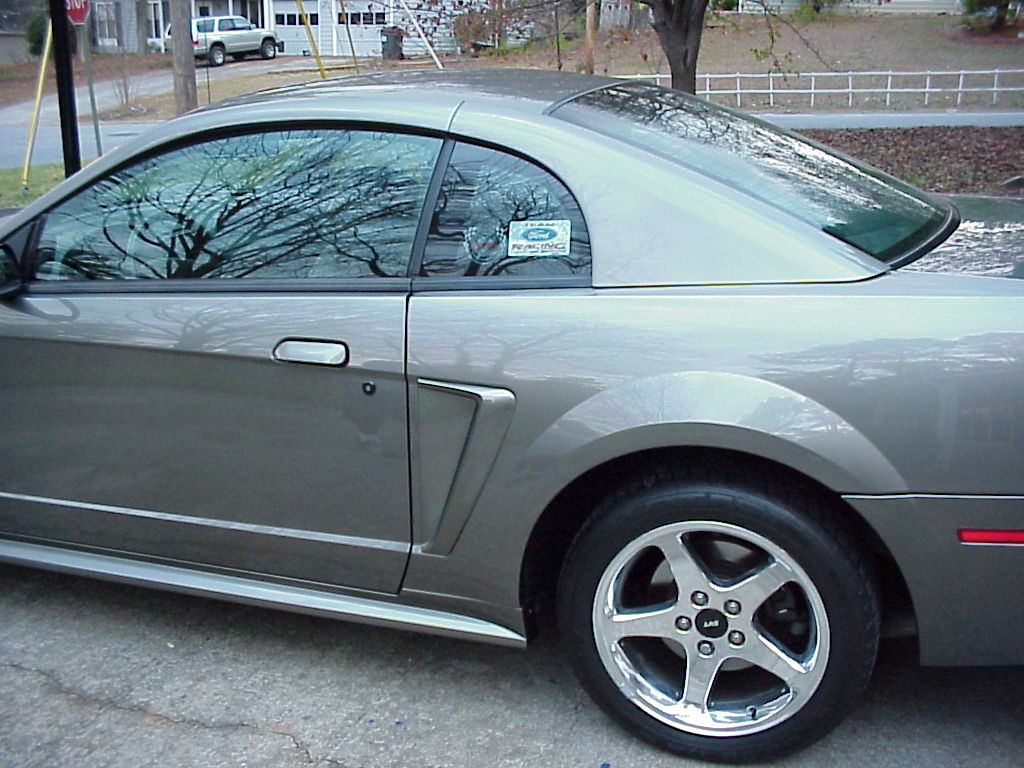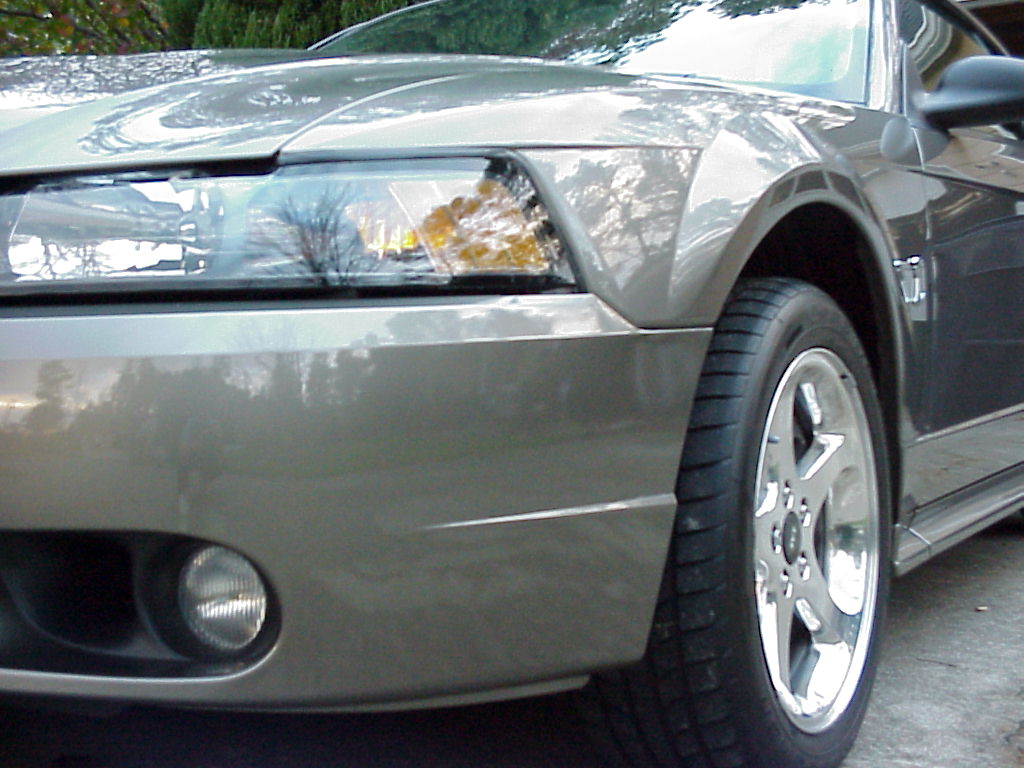 a decent shot of the Cobra mats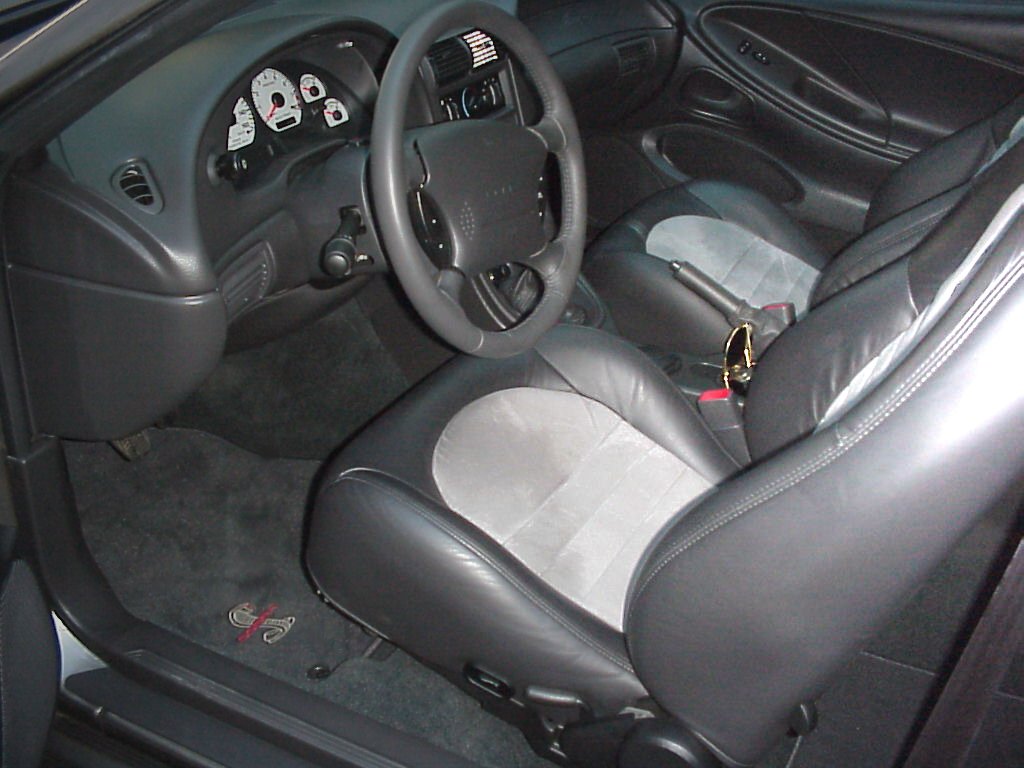 Here are couple of pics of the "Ford Collection" Cobra seat covers..... these things are Cobra-specific and even have fitted cutouts for seat adjustment controls. A tad pricey ($120.00), but heavy-duty material & sewn Snakes.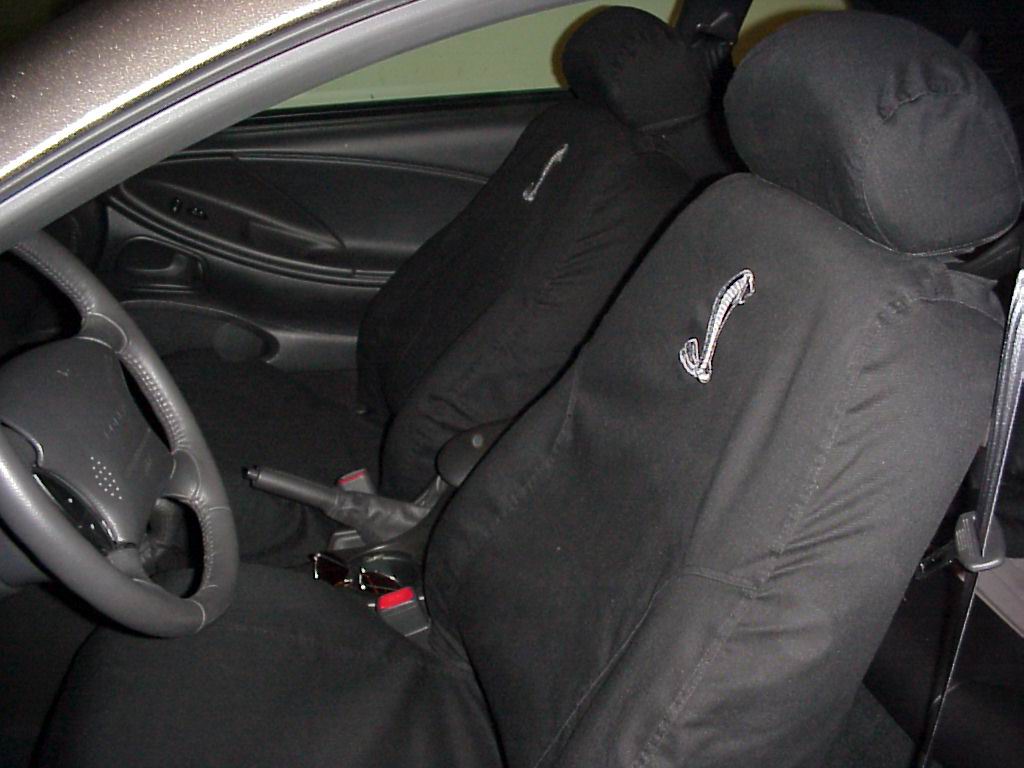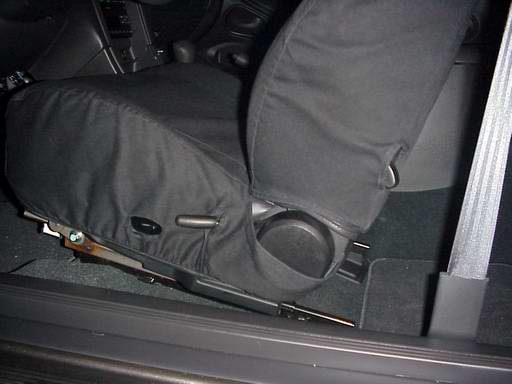 ---
the rear bumper before letters.........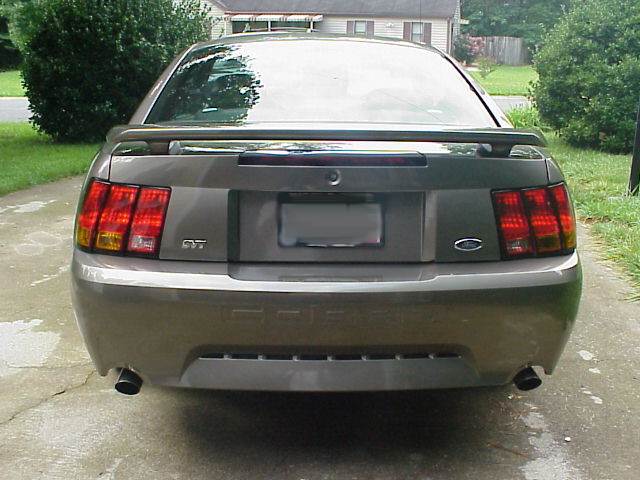 ---
and with the Scott Winger Stainless Steel bumper letters
(these things look waaaaaaaaay cool)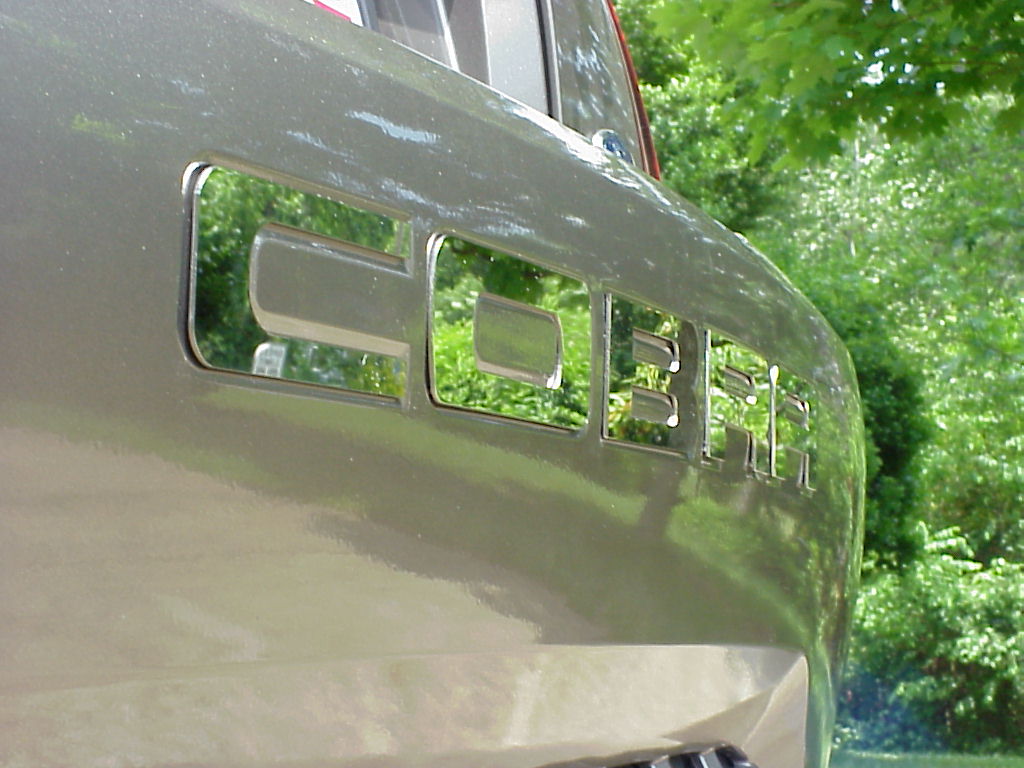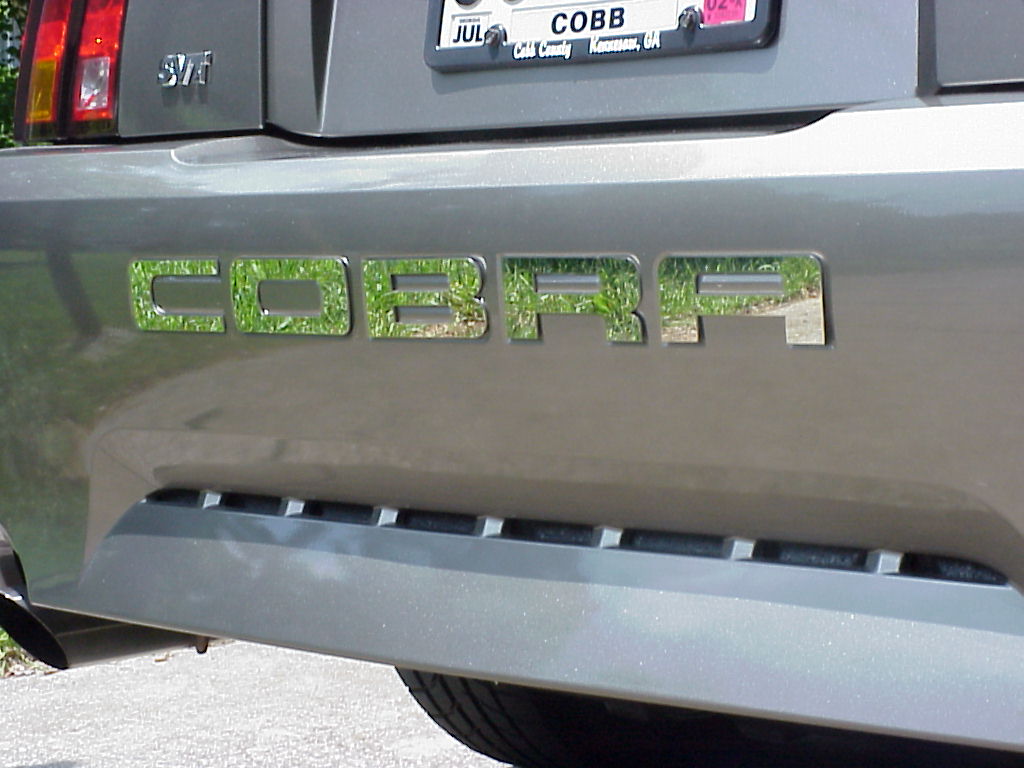 ---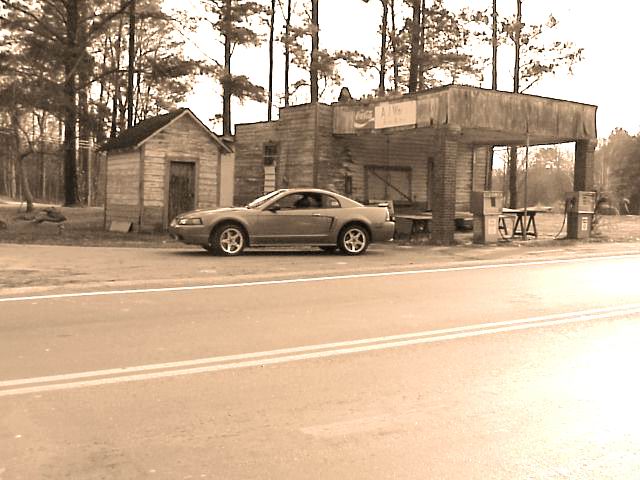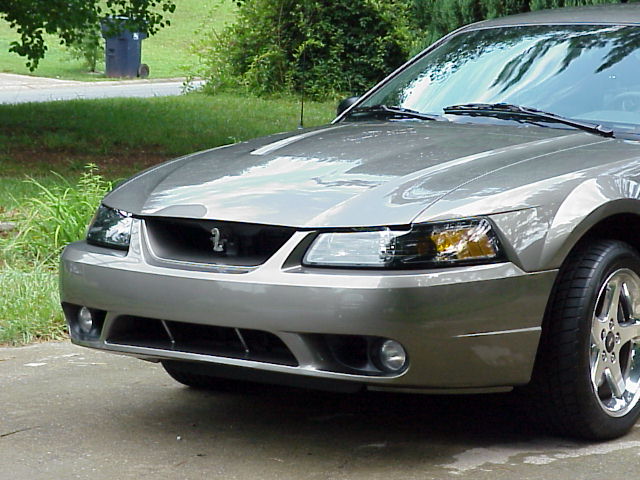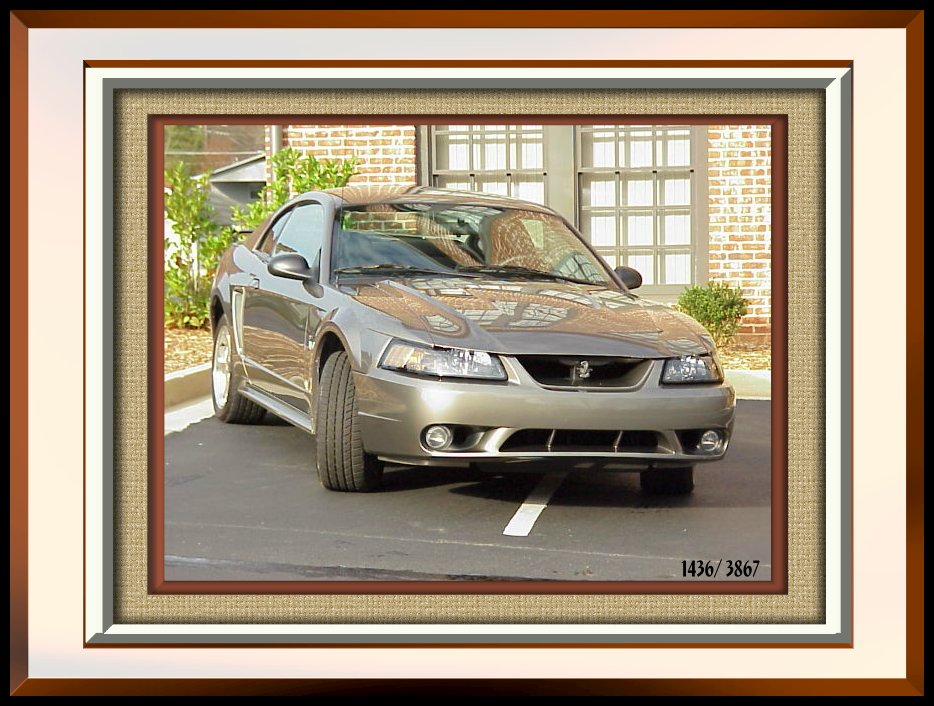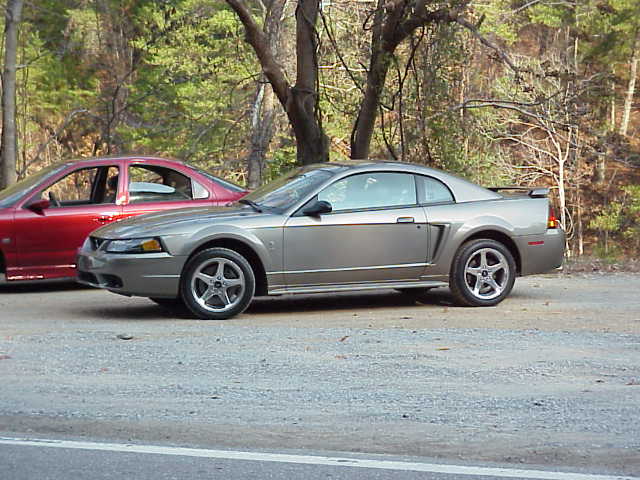 pic taken after SVTOA ride at "The Tail of the Dragon"
Deal's Gap, N.C.- 318 turns in 11 miles !!
Wanna read a funny story ??............. click here




---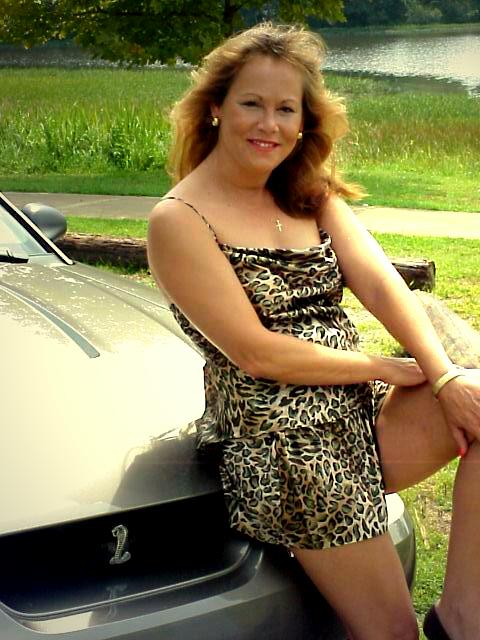 and one last pic of my darling wifey, who patiently tolerates all of the time & cash I sink into this stuff <lmao>
Thanks Pet !!
---
Please Rate This Stang
Between 1 and 10